Lab Jacks (DrySyn 액세서리) 본문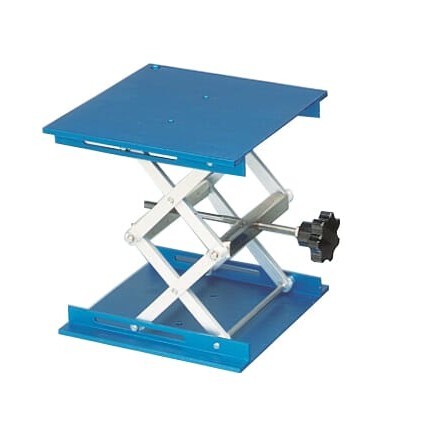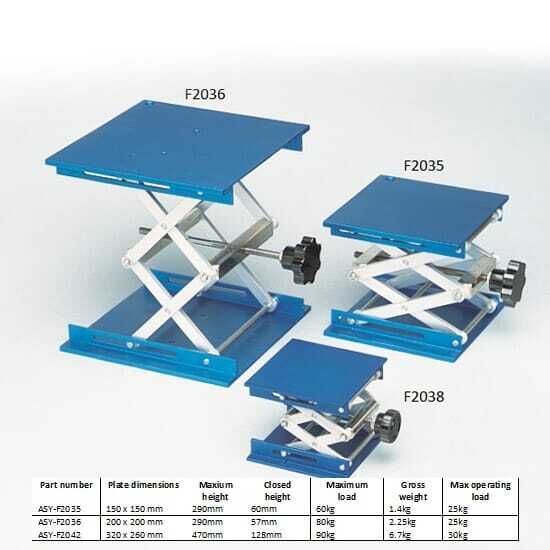 Essential to any lab, the Asynt range of lab jacks are manufactured to close tolerances from aluminium with stainless steel operating screw. The top and bottom plates are specially designed aluminium extrusion giving exceptional rigid and robust support without excessive weight.
The plates are blue anodised finish. Our lab jacks are designed to be completely stable and free from rocking movements so you can depend upon them in your laboratory. They're manufactured in Britain, to the highest possible standard, just as you would expect.
If you require a quotation for single or multiple quantities of any of the range of lab jacks detailed on our "specification" tab then please do contact us for our best price.
All the lab jacks have a 10 mm tapped hole in the right rear corner to take standard retort rods for which a locking nut is provided. Extension plates can be fitted to the 3 largest sizes.

Lab Jacks (DrySyn 액세서리)
더 자세한 설명이 필요하다면 켐코코리아로 문의하세요~!
켐코코리아 주식회사
Tel. 043-215-2012
e-mail. ck@chemcokorea.com
Web. http://www.chemcokorea.com/